Know before you go: everything you need to know for your visit to GreenWood Family Park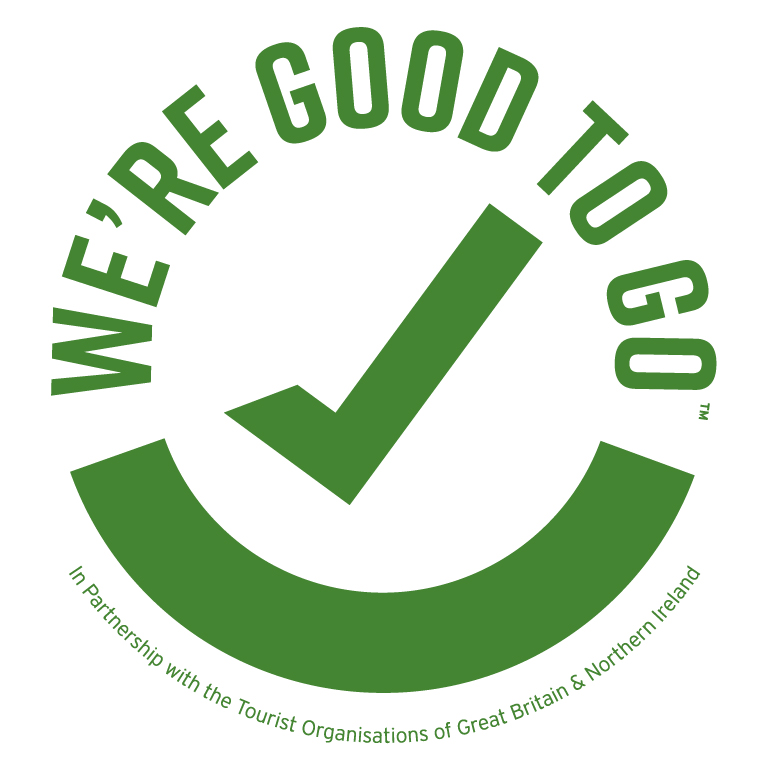 We're back open and we're ready to welcome you back to GreenWood Family Park. Your safety and that of your family, as well as our team, is our highest priority. Therefore, with this in mind, we have redesigned our attraction putting social distancing measures in place; this means you can still enjoy a great day out with us.
Our aim is for both you and us to follow our social etiquette guidelines, so your time with us is enjoyable and you visit with confidence. To find out more, keep reading, click here to download our official company statement, or check out this video:
These are the things

we

are doing:
Checking in – Please queue following our socially distanced footprints. Once you reach the admissions booth we encourage every guest to use the hand sanitiser provided.
Reduced capacity – we have reduced the number of people allowed on the park at any one time. This will be closely monitored to ensure you have space and an enjoyable experience.
Face Masks – Please can you also bring your own face covering with you, for adults and children, as there will be some rides where a mask will be required if you wish to use the activity. Children under three are not required to wear any face coverings.
2-meter distancing throughout the attraction – we have installed new safety signage and floor markings For our team members we are installing safety screens at the till and admission points. There will also be limited seating available throughout the park, so it may be best to bring your own picnic blanket so you can sit down as a family to eat your food. Don't worry… we'll still have take-away food available, including our popular and locally produced hotdogs & burgers for you to enjoy too!
Team Safety protocols – where applicable, our team will be wearing masks or visors and sometimes gloves (they'll still be smiling!!). Team members will endeavour to maintain a 2-metre distance between you and your group. (Prior to every shift, our team will complete a pre-check, including hand washing and a temperature check, to ensure they are ready and able to work).
Wash/ Sanitising Hands – we have installed hand sanitiser points at regular intervals around the park.
Cards not cash – our online booking system is easy to use, please book on-line in advance. As capacity will be reduced this means you can guarantee to visit on your preferred day at our best price and avoid disappointment. On site, please use card payments only. Our contactless limit has increased to £45.
Clean it, clean it, clean it! – we already maintain the highest of hygiene standards on site, but now more than ever we'll be going above and beyond to make sure that the attraction is super clean. We've upped the regular cleaning regime of surfaces and touch points and have invested in more thorough deep cleans as well.

Rides

– all of our rides have been marked out to ensure social distancing, but may close at short notice if we feel it is safer to do so. Please note this table is updated daily and subject to change.

Following the Welsh Government guidelines the rides and activities we're able to open are as follows:

Green Dragon
Roller Coaster
(Mask Required)
Solar Splash
Great Green Run
Snowdon View
Enchanted River Ride
Long Bow Archery
Moon Karts
Woodland Rovers
(Now Free!)
Diggers
Poets Corner
Den Building
Magic Chair
Toddlers Village
Little Green Run
(Rota Basis)
Tree Top Towers
Tunnel Warren
Junior Adventure
Playground
Wild Web
Craft Area
Adventure
Playground
Roaming Entertainers
instead of
Forest Theatre
The following rides and activities which will remain closed are as follows:
Woodbarn Cafe &
Soft Play
Stilt Area
Zipadeedoodah
Forest
Boardwalk
Dragon Maze
Barefoot Trail
Giant Jumper
Tractors
Little Forest Play Barn
As you can see we have thought very carefully about your safety and we'd encourage you to do the same.
This is what we ask that you do for your fellow guests safety:
Book online in advance – as numbers are reduced, this will guarantee your entrance on the day you want and at our very best price.
If you are not well, do not visit – high temperature, coughing or any other recognised symptoms. Come when you are well. We will enforce this.
If you are well then, please arrive nice and early to allow plenty of time for possible queues.
Maintain a 2-metre distance between your family group and others – we are all getting used to it!
Use hand sanitiser when you arrive and at regular intervals on your visit. In the short term we encourage guests to wear masks and gloves where possible and practical – if you are happy to do so for the sake of others guests.
Go frictionless! Use cards not cash.
Have fun and share the adventure!
We have worked with Association of Leading Visitor Attractions, British Association of Leisure Attractions, UK Hospitality and Visit Wales to re-design our safe operating procedures so you can visit with confidence. The above steps are already in place. We may add or take away a couple of steps, depending on Government guidelines closer to the time of opening, but right now, this is our focus.
We cannot wait to welcome you and share the adventure…
Please note: we've taken enhanced health and safety measures across our site for you, our other guest and our team members. An inherent risk of COVID-19 exists in every public place where people are present. By entering our attraction, guests except they have a duty to take steps to ensure their own safety. All guests should behave in a safe manner or we will ask you to leave for the safety of others. Please respect our team.