Ben & Holly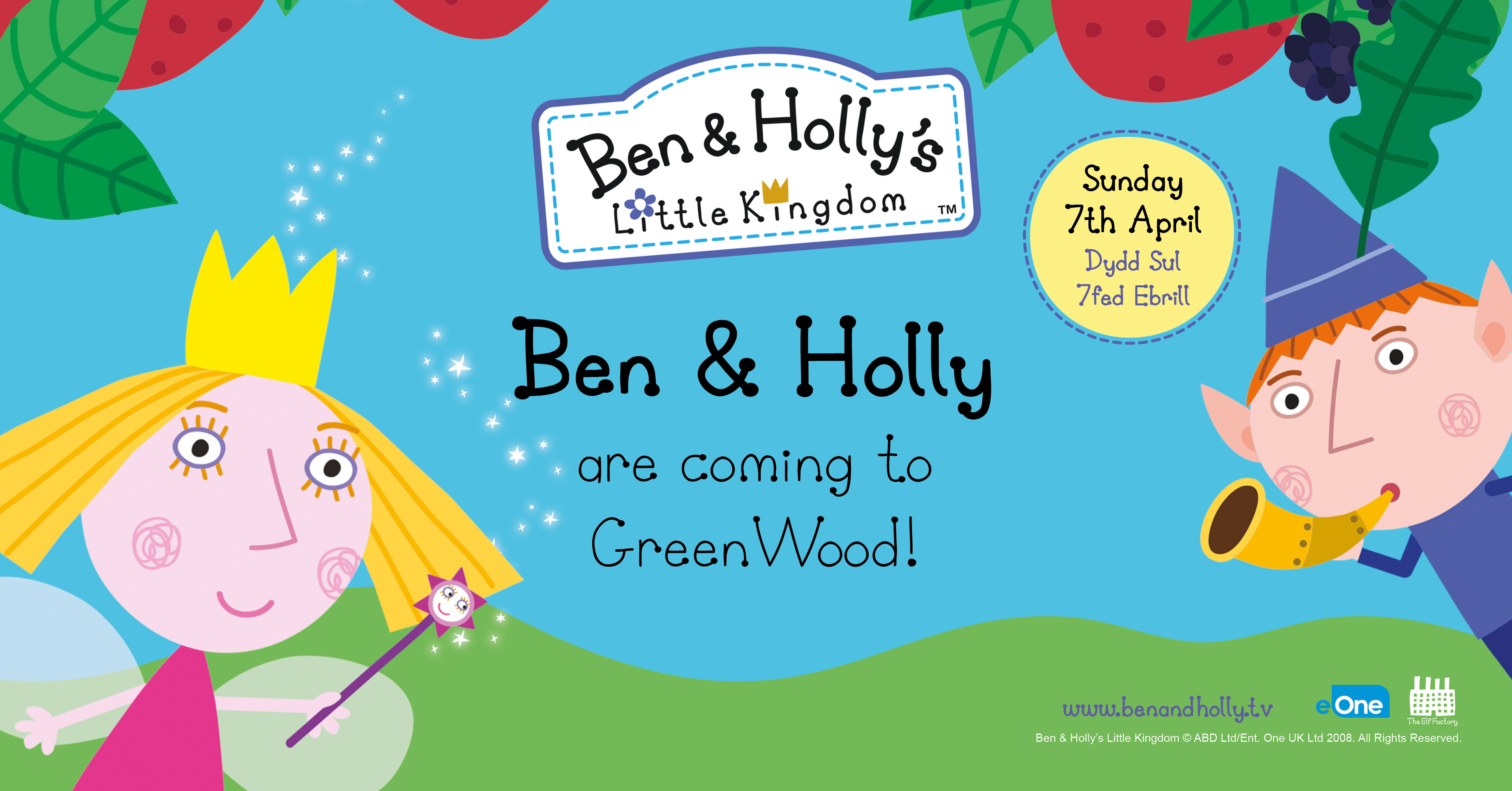 Time: Sunday 7th April
Time: 10.30-4pm
Parents of toddlers and young children will be familiar with the adorable characters of Ben Elf and Princess Holly and their adventures in their Little Kingdom.
Young fans of the animated series will be delighted to know Ben and Holly are coming to GreenWood on Sunday, 7th April! Ben & Holly will be making appearances at intervals between 10:30am until 4pm. Little one's will have the opportunity to have a photograph with the duo.
Don't forget, if you're a Season Pass holder, this is part of your membership! No need to pre-book.
Park tickets are on sale now! Book online and save…